ARTIST, Educator & Author
specializing in fine art, art commissions & scenic art
The Art of the
Hollywood Backdrop
In almost every feature film of Hollywood's golden age, painted backings have convinced moviegoers that what they are seeing—whether the fantastic roads of Oz, the presidents of Mount Rushmore, or ancient Egyptian kingdoms—is absolutely real. The Art of the Hollywood Backdrop reveals the hidden world and creators of these masterpieces, long-guarded as a studio special effect.
Refigured:Radical Realism
Classical is the new radical. An exhibition of contemporary artwork by 12 Austin artists at the vanguard of the new wave of contemporary realism. Austin, internationally recognized for its trend-setting creative culture, is now at the vanguard of an emerging Figurative Art Renaissance. Opening February 10th and running through March 10, 2018, "Refigured: Radical Realism" unites twelve of Austin's best figurative artists for an exhibition, to to be held at the Julia C. Butridge Gallery as the Dougherty Arts Center celebrates its 40th anniversary.For over a century realism was sidelined by modern and conceptual approaches but in a world of alternative facts, realist figurative art is finding new audiences as a new wave of artists are transforming classical art training into a new realism movement. The show, will showcase Austin's best figurative artist and their newest, most exciting work, including painting and sculpture in a variety of mediums. Featuring the work of: Jose Acosta, Alejandra Almuelle, Jennifer Balkan, Justin Balleza, Denise M. Fulton, Felice House, Amanda Jones, Karen Maness, Karen Offutt, Johnnie Sielbeck, Amanda Wood, and Dana Younger Opening Event/Artist's Reception Date: February 16th 6-8pmExhibition Dates: Saturday February 10th - Saturday March 10thLocation: Julia C. Butridge Gallery, Dougherty Arts Center1110 Barton Springs Rd. Austin, TX 78704 Exhibition Sponsored by Atelier Dojo​
Discover the vast spaces of our world through the eyes of three distinct artists. On August 25th, a new exhibit comes to Georgetown Art Center. Join contemporary painters Rebecca Bennett, Shawn Camp, and Karen Maness as they take you through their unique interpretations of the Wide Open. Experience the dichotomy of light and dark, space and scale. Step into new, vast worlds, and uncover the allure of the infinite. The Wide Open Exhibit will be open for free to the public from August 25th through September 24th at Georgetown Art Center - 816 South Main Street Georgetown, TX 78626. Opening Reception: Saturday August 26th from 7-9pm. Artist Talk: August 27th from 2-4pm at the Georgetown Art Center as they host a free artist talk - open to the public. ​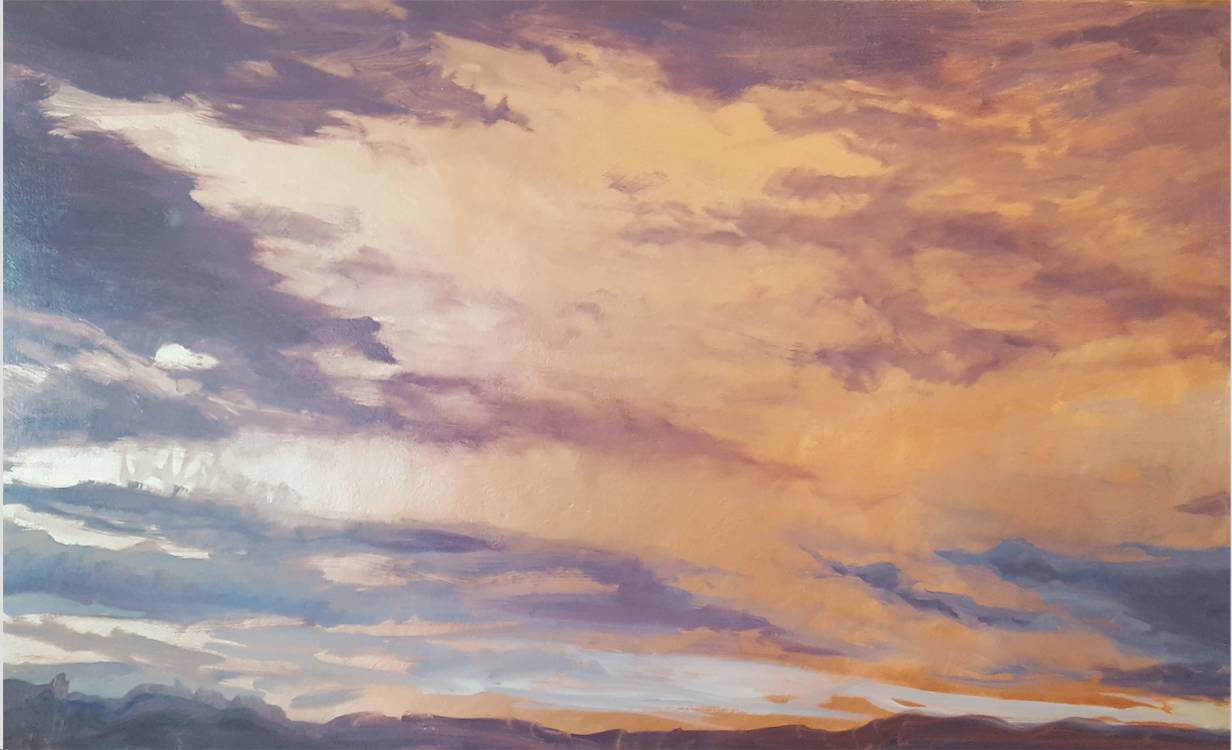 New work is brewing at Karen Maness' Rust Red Studio. Her eyes drawn in wonder of the Texas skies that stretch before her, Maness is creating a new body of work examining the powerful and expansive western sky. Follow along as she creates her work on Facebook and Instagram. ​
BARTON SPRINGS EXHIBITION
The Sheffield Education Center and The Barton Springs Conservancy are hosting an exhibition celebrating Barton Springs. I am honored to have my piece REST selected as a part of this exhibition. As many an Austinite can attest, once you encounter Barton Springs, you become wrapped in it's solace, beauty, and grandeur. Barton Springs is the jewel of Austin. REST is my love letter to it. Join me on Friday, May 12, 2017 5:30-7:00pm for an evening of live music, art, and to experience this wondrous place. No RSVP Required. Free and open to the public. The Sheffield Education Center2201 Barton Springs Rd. Austin, TX 78704
News & Events
News, Events and Glimpses 'Behind the Scenes'
Fine Art
Karen's career as a scenic artist has profoundly affected her instincts and practice as a studio artist, ever reminding her of the palpable, dynamic, spacial interplay between character, story and environment -- the theatre of daily life.
Scenic Art
Painting for live performance, themed attraction, film and television.