ARTIST, Educator & Author
specializing in fine art, art commissions & scenic art
The Art of the
Hollywood Backdrop
In almost every feature film of Hollywood's golden age, painted backings have convinced moviegoers that what they are seeing—whether the fantastic roads of Oz, the presidents of Mount Rushmore, or ancient Egyptian kingdoms—is absolutely real. The Art of the Hollywood Backdrop reveals the hidden world and creators of these masterpieces, long-guarded as a studio special effect.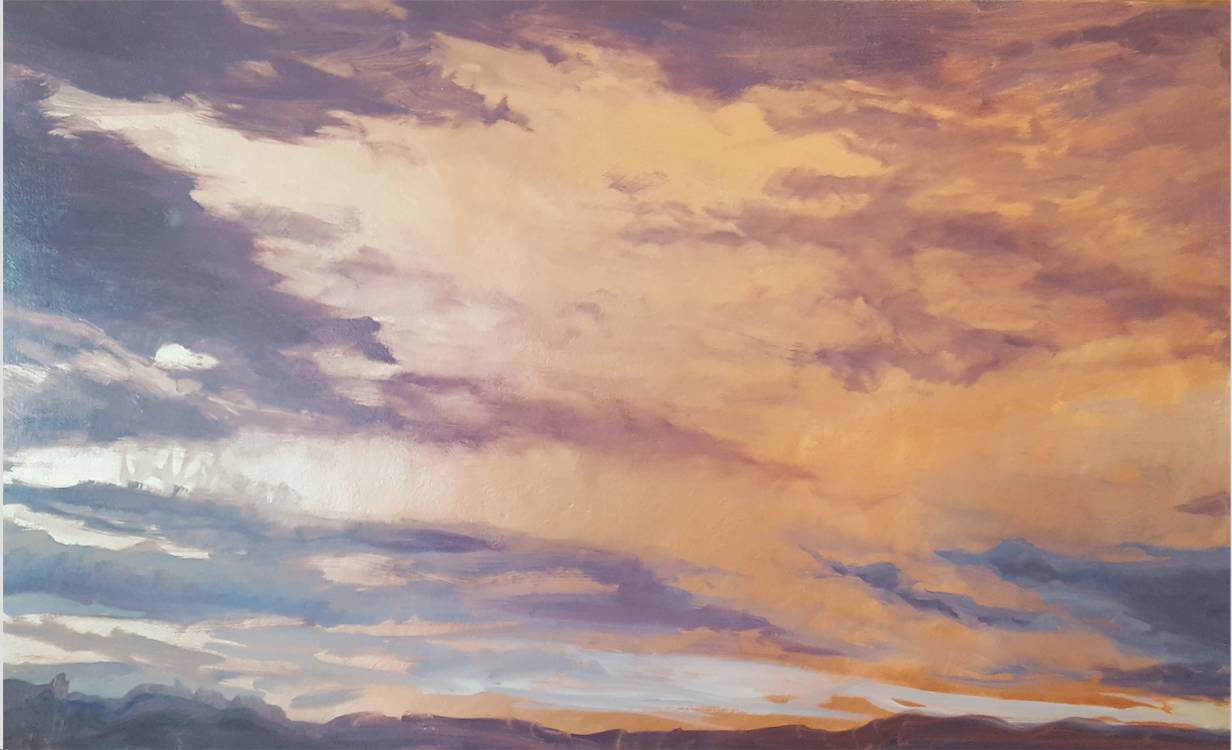 New work is brewing at Karen Maness' Rust Red Studio. Her eyes drawn in wonder of the Texas skies that stretch before her, Maness is creating a new body of work examining the powerful and expansive western sky. Follow along as she creates her work on Facebook and Instagram. ​
BARTON SPRINGS EXHIBITION
The Sheffield Education Center and The Barton Springs Conservancy are hosting an exhibition celebrating Barton Springs. I am honored to have my piece REST selected as a part of this exhibition. As many an Austinite can attest, once you encounter Barton Springs, you become wrapped in it's solace, beauty, and grandeur. Barton Springs is the jewel of Austin. REST is my love letter to it. Join me on Friday, May 12, 2017 5:30-7:00pm for an evening of live music, art, and to experience this wondrous place. No RSVP Required. Free and open to the public. The Sheffield Education Center2201 Barton Springs Rd. Austin, TX 78704
Oscars weekend at the Getty
Join me in celebrating Academy Awards weekend at The Getty. Come for an in-depth look into the research from The Art of the Hollywood Backdrop, and an introduction to the scenic art masters responsible for some of cinematic history's most iconic images. Saturday February 25th at 1:00pm.Free and open to the public. Event is ticketed. Book today! Please plan ahead for traffic and the wait time for the tram ride up to the museum.
GOOD MORNING AMERICA-2016 Must Read
We are beyond thrilled that Good Morning America Anchor Lara Spencer selected The Art of the Hollywood Backdrop as one of her 2016 GMA Holiday "Must Reads"​A huge holiday gift. So grateful.
News & Events
News, Events and Glimpses 'Behind the Scenes'
Scenic Art
Painting for live performance, themed attraction, film and television.
Fine Art
Karen's career as a scenic artist has profoundly affected her instincts and practice as a studio artist, ever reminding her of the palpable, dynamic, spacial interplay between character, story and environment -- the theatre of daily life.